Markus Haub was born and raised in Germany, where he completed his Transportation Design studies at the University of Applied-Arts in Pforzheim, Germany.
He started to work for Volkswagen Group in their European Group Design Center (DCE) in Sitges, Barcelona, Spain. He participated in various design projects for Audi, VW, Seat, Lamborghini and Bentley. In 2000 he got an offer from Renault, to join the newly opend Advanced Design Studio in the city centre of Barcelona, where he was involved in all major advance design, concept models and pre-production projects as well he was responsible for various strategic projects. In parallel he started developping as an artist his own working techniques for paintings. In 2004 he moved for two years to Paris to work at Renaults Satellite Studio in the center of Paris near Bastille.
Now his homebase is again Barcelona, where he works as freelance designer and artist. In the last years he was invited to show his artistic talent in several exhibitions and art fairs.In 2008 the series "Racing Legends" started which is mainly about racing cars from the 60s and 70s. The initial series of these paintings were first shown at Gentlemen Drive, a private luxury car club near Barcelona. Later the exhibition moved to the famous Meilenwerk, a classic car center, in Düsseldorf, Germany. Finally the collection was expanded and shown at the Cité de l'Automobile, Musée National – Collection Schlumpf in Mulhouse, France, the biggest automobile museum in the world with more than 500 cars including 123 Bugattis. Markus Haub participated in several art fairs in Spain, Germany, France, Holland, Ireland, England and New York.
In 2011 Markus Haub gets represented by MH-Gallery.
about: MH-Gallery is based in Switzerland and is operated by Ulfert Janssen – GANNET Design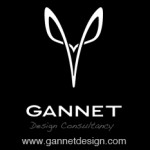 GANNET Design
Hinter Schwarzenegg
CH-3453 Heimisbach
Switzerland
+41 (0) 79 179 69 46
Yoko Yuasa – PR & Marketing for Japan and Europe
contact: mhgalleryinfo@gmail.com